Aegean Paradise Notice
1st week of July 2018
Aegean Paradise will be calling at Singapore Cruise Centre (Harbour Front Centre) on 04th of July 2018, Wednesday, estimate arriving at 0730hrs.
Passenger alighting at HFC requires to pay a security charge of S$8 each.
Aegean Paradise shall remains at HFC till 2100hrs.
Check-in counter at HFC shall opens at 1700hrs and gate close at 2000hrs. All passenger have to reach HFC by 1945hrs to collect their boarding passes.
Passenger can only start boarding at 1830hrs onwards for their dinner.
Fare from HFC at S$35, except children below 18 years old shall be S$55.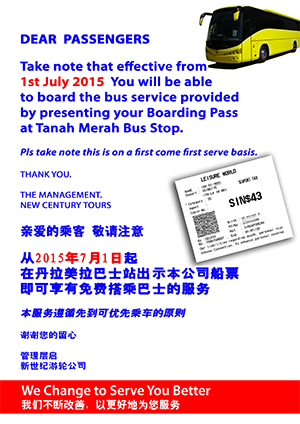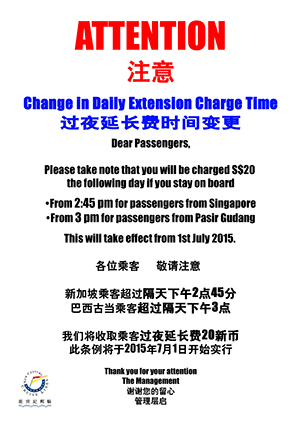 Instagram #AegeanParadiseCruise