Aegean Paradise Special Offers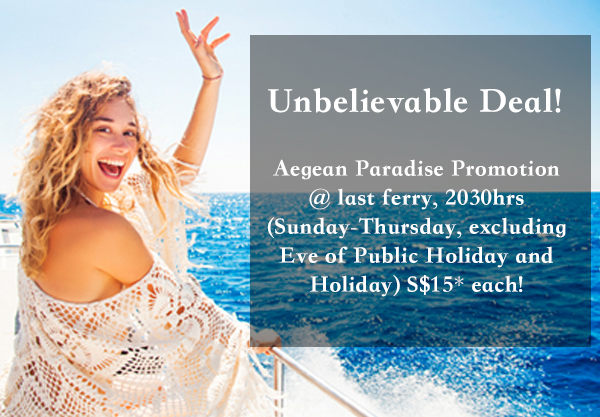 Aegean Paradise Promotion @ last ferry, 2030hrs (Sunday-Thursday, excluding Eve of Public Holiday and Holiday) S$15* each!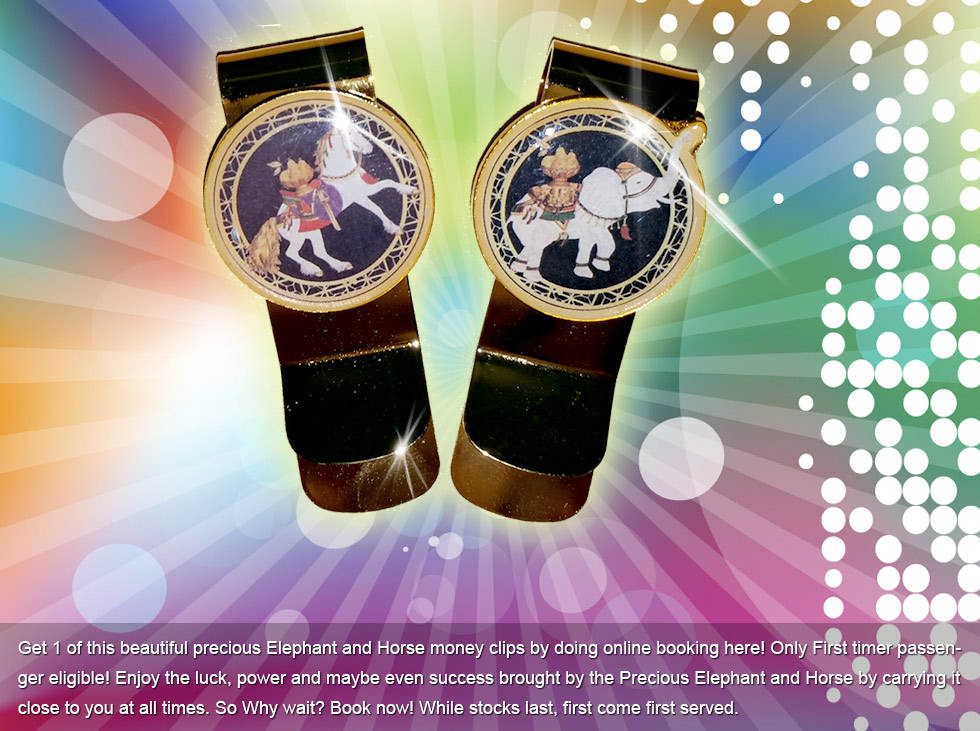 Get 1 of this beautiful precious Elephant and Horse money clips by doing online booking here! Only First timer passenger eligible! Enjoy the luck, power and maybe even success brought by the Precious Elephant and Horse by carrying it close to you at all times. So Why wait? Book now! While stocks last, first come first served.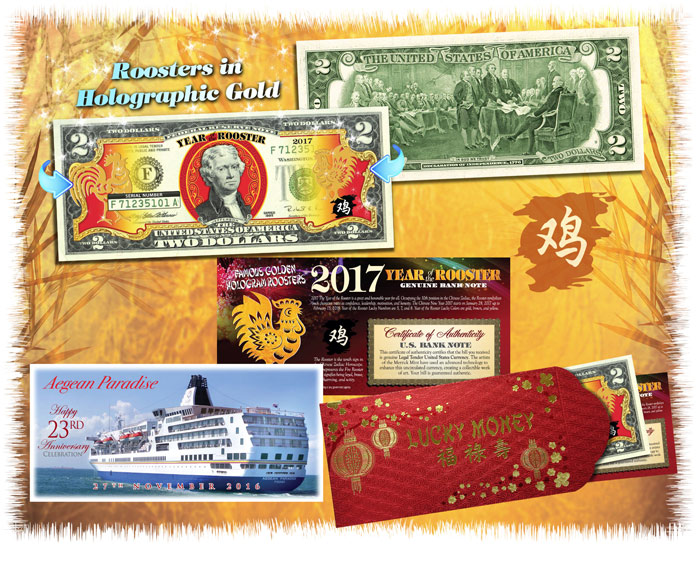 Yeah! We are 23rd this year! To thank our loyal customer, we are giving away unique limited edition, year of rooster US$2 note on 27th November 2016. This is our 2nd Edition set of Lucky Money. Let's celebrate this event and hope that everyone will enjoy and be lucky in this special day. Limited to 100 passengers only. While stocks last! ** Terms and conditions apply**
Instagram #AegeanParadiseCruise